It's our goal to bring joy to parents and comfort to babies through simple and sustainable essentials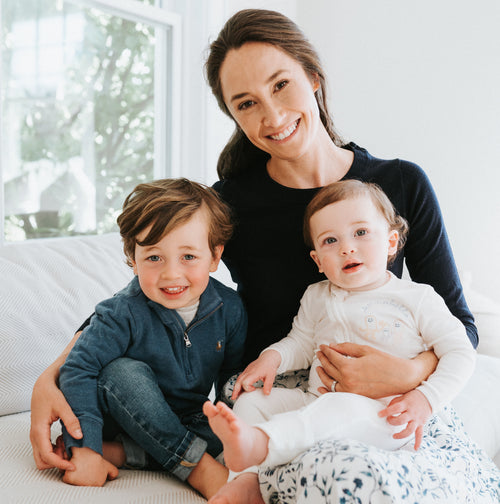 I found the early days of having a newborn incredibly overwhelming during an especially vulnerable time. I couldn't wrap my head around all the things that were needed for a newborn and didn't understand why something so simple, like dressing your baby, could be so complicated. I was overwhelmed by the number of choices and disappointed by the options available. The amount of clothing waste was baffling. I just wanted one simple single garment, to not only help make my families lives easier, but to be better for the environment as well.
So, I set out to build a single article of clothing that checks all the boxes for a baby's first year of life. I talked to hundreds of parents and understood exactly what would make the perfect outfit, edited it to perfection. I built what I, and other frustrated parents, wanted in the perfect garment.
I created this Babysuit for all the new parents who deserve one less thing to worry about, so they can get back to enjoying what matters: their baby.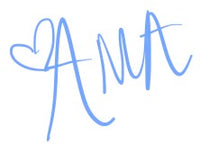 Adrienne Anderman
Founder & CEO
Mom to Winston and Annabelle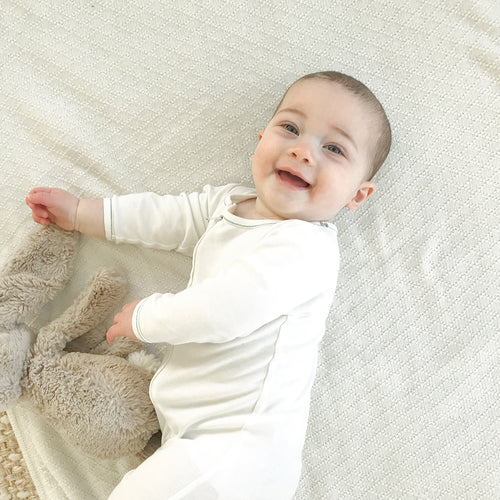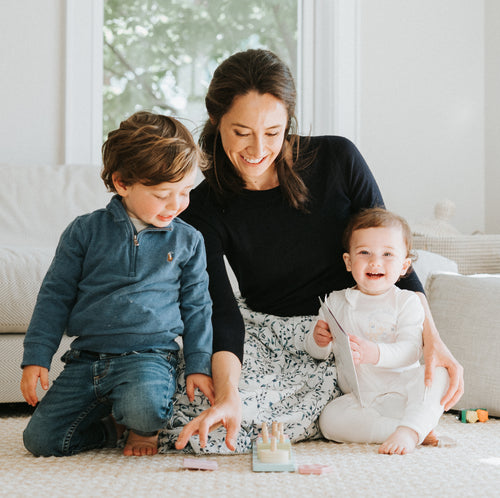 Sustainable & Ethically Made
100% GOTS-Certified Organic Cotton
SUPER SOFT
Sustainable & Ethically Made
100% GOTS-Certified Organic Cotton
SUPER SOFT
Sustainable & Ethically Made
100% GOTS-Certified Organic Cotton
SUPER SOFT
Sustainable & Ethically Made
100% GOTS-Certified Organic Cotton
SUPER SOFT
Sustainable & Ethically Made
100% GOTS-Certified Organic Cotton
SUPER SOFT