Joy to parents and comfort to children through practical, ultra-comfortable and high-quality essentials
I found the early days of having children incredibly overwhelming. I couldn't wrap my head around all the items that are needed for a child and didn't understand why something so simple, like dressing your child, could be so complicated. I was overwhelmed by the number of choices and disappointed by the options available. The amount of clothing waste was baffling. I just wanted a few simple garments that checked all the boxes. 
I talked to hundreds of parents and understood exactly what would make the perfect outfit for babies and toddlers. I built what I, and other frustrated parents wanted, and edited it to perfection. 
I created these products for all the new parents who deserve one less thing to worry about, so they can go back to enjoying what matters most: their family.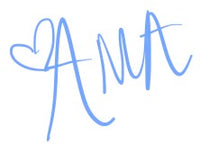 Adrienne Anderman
Founder & CEO
Mom to Winston, Annabelle, and Woody
Ethically Made
100% GOTS-Certified Organic Cotton
SUPER SOFT
Ethically Made
100% GOTS-Certified Organic Cotton
SUPER SOFT
Ethically Made
100% GOTS-Certified Organic Cotton
SUPER SOFT
Ethically Made
100% GOTS-Certified Organic Cotton
SUPER SOFT
Ethically Made
100% GOTS-Certified Organic Cotton
SUPER SOFT
Ethically Made
100% GOTS-Certified Organic Cotton
SUPER SOFT
Ethically Made
100% GOTS-Certified Organic Cotton
SUPER SOFT
Ethically Made
100% GOTS-Certified Organic Cotton
SUPER SOFT
Ethically Made
100% GOTS-Certified Organic Cotton
SUPER SOFT
Ethically Made
100% GOTS-Certified Organic Cotton
SUPER SOFT